Plenty Facts
Climate
Of course climate is important and the Western Bay of Plenty doesn't let you down. It has a warm, temperate climate and you won't find more sun anywhere else in New Zealand. With the sun comes the lifestyle! Tauranga is famous for its About the Western Bay of Plenty region outdoor pursuits, whether it's just lazing on the white sand or surfing the country's best beaches at Mount Maunganui. There are plenty of boating, diving and fishing opportunities or, if you are more accustomed to staying on dry land, there are a myriad of sporting, tramping and recreational choices. In addition, Tauranga is just a three-hour drive to the central North Island ski fields. The sunny climate has other advantages – the region is renowned for growing avocados, grapes, kiwifruit, citrus and other subtropical fruits and for producing lush and plentiful gardens.
Housing
Housing is affordable. The average three-bedroom house on an 800 m² section sells for around $350,000, while homes with harbour or ocean views are priced $400,000 and above. Quality properties right on the beach will cost you over $1 million. The continuing migration of people to Tauranga has underpinned a robust property market and created strong rental demand. New subdivisions continue to be opened up and apartment living is increasing.
Education
It's not just the great natural assets that attract people to the Western Bay. The educational opportunities and the reputation of the schools is another critical factor, and New Zealand's education system is world-renowned. The region has 25 primary, four intermediate and eight secondary schools. The secondary schools last year achieved pass rates in bursary (university entrance) examinations of 63-86%, some of the highest in the country.
At the tertiary level there's the Bay of Plenty Polytechnic and Waikato University at Tauranga, which offer a wide range of study options. Like the city, these tertiary providers are continuing to expand to keep pace with population growth. The Polytechnic has developed a new, spacious campus at Windermere and offers national certificates and diplomas in more than 25 industry areas. Waikato University at Tauranga, located in the central business district, is run by the Hamilton-based Waikato University and has been operating since 1998. The student roll has quickly grown and over 150 papers are offered.
Health
When it comes to health and safety you are in good hands. The Western Bay is a very safe place to live. Tauranga and Western Bay are well served by a modern, progressive health service that includes being a world leader in urology research and development. Tauranga has five private hospitals and a major 360-bed public hospital with a $60 million recent expansion, and medical centres of up to 18 general practitioners are spread throughout the region.
The region's rapid population growth provides opportunities for medical specialists and researchers, and health therapists. The region has plenty of lifestyle, and you can be part of it!
Art & Culture
Tauranga is well known for events it holds throughout the year highlighting, food and wine, music, arts, culture and sporting spectacles. The city is home to the longest-running consecutive single-venue jazz festival in the world – the Montana Jazz Festival – held over Easter Weekend each year. The festival features jazz and blues acts of every description staged in a unique venue made up of bars and cafes in Tauranga's central business area. With over 220 musicians playing more than 100 gigs at 40 venues, it is the largest festival of its kind in New Zealand.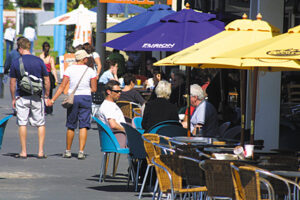 Tauranga Arts Festival is held biennially in October, providing 10 days of performances, events and exhibitions at a variety of venues. The festival attracts international artists with performances ranging from classical to jazz and cabaret music, dance and cutting edge theatre delivered with About the Western Bay of Plenty region humour and insight.
Brightstone Blues, Brews and BBQs is a boutique outdoor beer festival held in January each year during the peak holiday season. It showcases produce from boutique breweries and a wide variety of barbecue food, with live music from New Zealand and international musicians. With tickets limited to 11,000, the festival is so popular tickets to the last festival sold out within an hour.
Tauranga Boutique Food and Wine Festival is also held every year in March, featuring boutique wineries from throughout New Zealand and sumptuous food from local restaurants and cafes. A host of entertainment is provided throughout the day to ensure a great atmosphere at the outdoor venue.
Bringing together culture, dance, food, arts and crafts, the Tauranga Ethnic Festival is a celebration of the many cultures and nationalities represented in Tauranga. Held in March each year, the festival introduces some of the 70 migrant communities and their cultures to the wider community.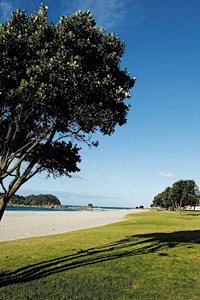 Every two years in November the region's best gardeners open their doors to showcase their horticultural creations alongside superb visual art from local artists at the Tauranga Garden & Art fest. The sevenday festival attracts visitors to the region from all over New Zealand and overseas, with 120 gardens and art stops and 95 artists featuring on the 2006 programme. The garden line up includes cleverly planted courtyards, large country gardens with rose walks and sweeping lawns, exclusive lodge landscapes, herb trails and more, with sculptors, painters, carvers, mosaic and wood artists amongst the exhibitors.
The new Tauranga Art Gallery – a building spread over two levels and featuring 480 square metres of exhibition gallery space. The art gallery is situated in the centre of downtown Tauranga and meets modern art gallery standards with the development of a range of highly adaptable gallery spaces. Open every day of the year apart from Christmas Day, the focus of the exhibition programme will be education, which will include debates, floor talks, guided tours, seminars, screenings, performances and artist residencies. The gallery is a dynamic environment showing educational, challenging and innovative exhibitions that promote discussion and debate around historical and contemporary art and culture.
New Zealand's unique Maori culture thrives in the Bay of Plenty. Traditional concert performance and exhibitions of master carving blend with contemporary Maori art to enrich the diverse activity on offer. A number of Marae (sacred open meeting places) in the region provide opportunities to experience and participate in Maori culture and traditions and learn about the region's rich Maori history. Explanations are provided of Marae protocol and carvings, and there are opportunities to visit Kohanga Reo (Maori language only school for children under 5 years), see demonstrations of Maori art and eat a hangi (Maori feast).
Sport
Sport is an integral part of education and lifestyle in the Tauranga region. Secondary school level sports cover the full range of sporting activity supporting senior competition and representative selection and the region. regularly hosts national competitions.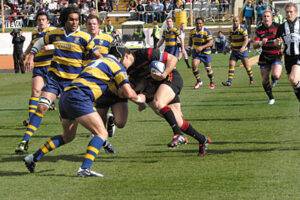 The Port of Tauranga Half Ironman is one of the major triathlons in New Zealand and a flagship event in the Bay of Plenty. It is the longest-running half-ironman triathlon in New Zealand, with the event held in January. The course takes in all the prime locations at Mount Maunganui – a sea swim in the beautiful and protected Pilot Bay, a four-lap bike course along the beachfront and a two-lap run which takes in a unique circuit around the base track of Mount Maunganui (Mauao), the region's iconic landmark.
A unique multi-sport attraction, the Kaimai Classic Multi-sport Event, incorporates some of the best scenery in the Bay of Plenty with athletes cycling, kayaking and running 67 kilometres throughout the region. The McLarens Falls to Te Puna race starts with a five-kilometre bush run, followed by a 17-kilometre mountain bike ride, an 11-kilometre scenic kayak and a 23-kilometre road ride. The race culminates with a challenging 11-kilometre run over the mighty Minden, offering athletes a breath-taking view of the Bay of Plenty. This year's event is expected to be the biggest yet due to the increased interest in triathlon and multi-sport events.
With some of the most beautiful beaches in New Zealand, it's no surprise there are a number of ocean-based sporting competitions regularly hosted in the Bay of Plenty. The More FM Pro Tour International Beach Volleyball makes great use of hot days and Mount Maunganui's popular Main Beach, showcasing the game at its highest level.
Ocean Fest is an ocean sport programme of events including the Lion Foundation Surf League (elite team and individual events), an offshore paddle race and, every three years, the National Lifesaving Competition.
The region's ability to attract international sporting events has increased significantly since New Zealand's first artificial surfing reef has been finished at Tay Street, Mount Maunganui. Designed using sophisticated computer models, the Mount Surf Reef is 250 metres offshore and 0.4 metres below the lowest tide level, providing world class surfing waves for a 50-100 metre ride. The reef also provides a unique marine habitat, which will be the focus for research into multi-purpose benefits. The findings of this research will push New Zealand further ahead in the field of multipurpose reef design and the application of positive coastal technology.
Recreation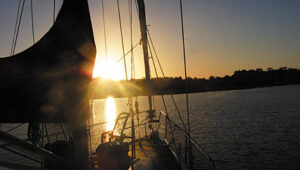 In terms of recreation for individuals, adventurers can immerse themselves in a vast array of activities from white water rafting to kayaking, scuba diving, big game fishing, parasailing, kite-surfing, windsurfing and sky-diving. In addition, an extreme sports park is being planned to ensure Tauranga is a leader in the sports of skateboarding, BMX, freestyle BMX and inline skating.
For those with a more laid-back lifestyle in mind, there are bush and waterfront walking trails, golf courses, wineries and markets to visit. The beach provides opportunities to go sailing, fishing and swimming, as well as whale and dolphin watching, with the temperate climate ensuring these activities can be enjoyed all year round. The city of Tauranga also has a thriving café and restaurant scene and a nightlife diverse enough to suit all tastes. In addition, the city is less than an hour's drive from the massive geothermal basin of Rotorua, three hours to the snow ski slopes of the world famous Tongariro National Park and a short boat trip to New Zealand's only live marine volcano.