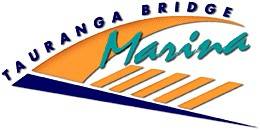 The Tauranga area is regarded as one of New Zealand's finest aquatic recreational centres. The Marina is situated within five minutes of Mount Maunganui, Tauranga shopping centres and Tauranga airport.  The marina is only one hour by car from Whakatane, Rotorua and Hamilton cities, and only two hours from Auckland.
The Friendly Marina
The availability of deep water ensures that the marina can accommodate most vessels.
25 metre and 37 metre berths have been set aside for larger yachts and launches.
Whether you are just passing through on your way down the East Coast, looking for a long-term rental berth  or require service, maintenance or hardstand facilities – Tauranga Bridge Marina can accommodate you.
Tauranga Bridge Marina has 24 hour hi-tech security service, including surveillance cameras, security gates, security guards from 6.00pm to 8.00am are just some of the security features.
Tauranga Bridge Marina is managed by a team of professionals who are dedicated to make your stay enjoyable.
Sales and administration office
Office open: 0800 to 1800 hours daily, phone 24 hours
phone: +64 7 575 8264
fax: +64 7 575 8369
Email: berths@marina.co.nz
VHF Channel: 73 "Bridge Marina" 0800 to 1800 hours daily
Postal address
Tauranga Bridge Marina Limited
PO Box 4500
Mount Manganui 3149
New Zealand
Inside the harbour
Follow the line of green channel markers, leaving them to Starboard all the way down to channel marker 21. Call "Bridge Marina" on VHF 73 and inform them of your position. Our rental berths do not come with mooring lines but you could ask which side of the vessel you should put your boat fenders. As you reach channel marker 21 the harbour bridge will be clearly visible in front of you, and the marina away on your Port bow. Continue on your course leaving red channel marker 8 to Port, then as you reach red channel marker 10 (also to Port), you will see the Marina Entrance clearly open on your port beam.
Berthing in Tidal Marinas
Boat owners who are not experienced in maneuvering within tidal marinas should make this clear to marina staff before arrival. An experienced staff member will meet you in the work boat and pilot you to your allocated marina berth. This service is available at no cost, between the hours of 8.00am to 6.00pm daily. We advise boat owners who arrive outside these hours to either anchor off the marina until 8.00am, or to plan their arrival for slack water which lasts approximately 20 minutes either side of high and low tides.
Navigation Lights, Marina Entrance
Northern Breakwater: Two fixed red lights, vertically mounted Southern Breakwater: Flashing green light, visible 180° through 270°
Marina Services
As part of our service to all boat owners and visitors, various items are available seven days a week at the marina.
Bridge Marina Cafe
Open seven days, lunch foods and cold drinks.
Tauranga Boat Sales
Locally owned since the 1950's, Tauranga Boat Sales offer a friendly service from a dedicated crew of Brokers. Tauranga Boat Sales has its own website at www..taurangaboatsales.co.nz and can offer a full range of brokerage services as well as insurance and finance for your vessel. Call in and discuss your requirements – the coffee is always ready!
Bridge Marine Travelift
35 ton travelift and hardstand facilities available 7 days. Phone 07 574 7166 or 021 685 438.
Phi'ls Place Restaurant
Phil's Place Restaurant in Tauranga is the result of a long held vision of Phil Rudd, drummer of rock band AC/DC, to offer you fresh local food at affordable prices delivered by warm and friendly staff. The restaurant's interior decor evokes New York chic throughout. Adjoining the main dining area is a bar for relaxed pre and post dinner drinks, private dining for group bookings and warm weather alfresco dining with spectacular views that take in the adjacent marina, Tauranga harbour and Mount Maunganui.
Laundry, showers and toilet facilities
Our immaculate ablutions are available 24 hours.
Administration services
Facsimile, photocopying and message services are available through the marina office 8.00am to 6.00pm daily. A pay phone and card phone are located adjacent to D Pier gangway.
Fuel
Petrol and diesel is available 24 hours (See 'Fuel Facilities' further on for more details)
Sewage pump out station
Available for vessels with holding tanks.
Helipad
With prior arrangement private or charter helicopters may be landed in the marina car park. Tauranga Bridge Marina Tauranga Bridge Marina www.marina.co.nz
Charter Boats
Fishing, diving and cruising vessels are available from the marina.
Taxis
Services are available. Please call into the marina office.
Business Card Directory
An entire wall in the Marina office reception area has been fitted out with business card holders where service providers display their goods and services.
Wireless Internet on your boat?
See our marina staff to get connected.
Rental Berths
At Tauranga Bridge Marina we have one of the largest selections of berth sizes in the South Pacific.
| | | |
| --- | --- | --- |
|  Max length over all |  Beam |  Draft |
|  10.5 Metres ( 34' ) |  4.3m (14') |  2.8m ( 9'2") |
|  12 Metres (39'6") |  4.7m (15'4") |  2.8m ( 9'2") |
|  14 Metres (45'10") |  5.2m (17') |  2.8m/ 3m (9'8") |
|  16 Metres (52'5") |  5.5m (18') |  3m ( 9'8") |
|  18 Metres (59') |  6m (19'6") |  3m ( 9'8") |
|  20 Metres (65'6") |  6.5m (21'3") |  3m & 4.5m (14'7")* |
|  25 Metres (82') |  6.5m (21'3") |  3m & 4m (13')* |
|  37 Metres (121') |  10m ( 32'7") |   3m (9'8") |
Non standard multi hull berths are available on request
*Vessels requiring deep water berths will have to enter marina at high water.
All our berths have a full-length finger pontoon on one side, this is clearly visible on the marina plan on inside gate-fold of this booklet. Boat fenders should be dropped right down to the water as the pontoons only float 500mm (1'6") above sea level.
Mooring Lines
Rental berths do not include mooring lines so we would advise you to have adequate mooring lines to secure your vessel. Please note that we do not allow any hard shackles as they wear the galvanised coating off our mooring rings. If you plan to leave your vessel unattended for a long period we advise you to double up on your mooring lines.
Electricity Supply
Electricity supply to all berths is 240 Volt 50Hz. All 10.5 metre berths have a 10 amp supply by way of a standard New Zealand three pin plug. 12 and 14 metre berths have the above supply, but a limited number of 12 and 14 metre berths have a 16 amp supply by way of a heavier duty round pin (caravan), type plug.
Larger berths all have a 16 amp supply. Every power point is protected by its own trip switch, which is mounted above the plug socket.
New Zealand Electrical Regulations 1997 require all vessels to hold a current electrical warrant of fitness before they connect to the marina's reticulated supply. If you have just arrived in New Zealand our marina staff will give you the name of an approved electrical inspector who can issue an electrical warrant of fitness that is valid for four years.
Access to piers and ablutions
Once your vessel is secure and any customs formalities have been dealt with, we ask that you report to the marina office to complete a short rental form.
Proximity tags are available at the marina office which allow access to the ablution block and to the piers during the hours of darkness.
Fuel facilities
Petrol and diesel are available on the marina 24 hours 365 days. The ATM (automatic transaction machine), accepts Shell card, Eftpos, Visa and Mastercards, Fleet and Drive Cards (with a pin number).
If you wish to pay by cash, marina staff will fuel you between 8.00am and 6.00pm, seven days.
A full selection of oils and lubricants are available from Bridge Marina Cafe and Chandlery. Waste oil may be disposed of on site only in the waste oil igloo, which is located across the road from the main ablutions block.