Day trips outside the Harbour
Mayor Island (Tuhua)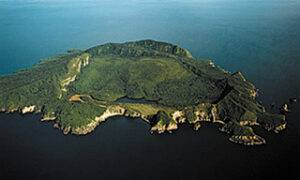 is 21 Nm from The Mount and you will not find many places in New Zealand as close to being untouched as this. All imported pests have been eradicated on the island by the Department of Conservation. It is a National park and breeding ground for endangered bird species so be careful where you step. The whole northern coastline of Local attractions by the water Mayor Island has been a Marine Reserve to 1 nautical mile from the coast for about ten years so the diving in this area is exceptional as is the fishing, just ensure you have a good margin for error between you and the reserve. The penalties for fishing in the reserve are severe. It is one of the most beautiful Islands in New Zealand when you are there you can quite imagine yourself as being the first people there. Southeast Bay is by far the best Anchorage and is protected by all but the Southeast winds. Mayor Island has the biggest pohutakawa forest in the world.
White Island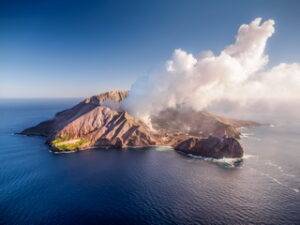 is an active andesite stratovolcano, situated 48 km (30 mi) from the east coast of the North Island of New Zealand, in the Bay of Plenty. It is New Zealand's most active cone volcano, and has been built up by continuous volcanic activity over the past 150,000 years.[1] The nearest mainland towns are Whakatane and Tauranga. White Island has been in a nearly continuous stage of releasing volcanic gas at least since it was 'discovered' by James Cook in 1769 (Source: Wikipedia)
Motiti Island
is 12 Nm from the Harbour entrance. There are many residents on the island the industry is predominantly Avocado and Kiwifruit. Fishing and diving in this area is terrific. There is also the Historic Steam Tug TAIOMA that was sunk off the island with the express purpose of being a diving attraction. It is clearly marked on the chart. There are guided tours to the wreck by most of the dive and underwater shops.
Karewa Island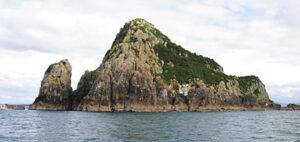 is 5 Nm from the Harbour Entrance. This island is also a national park/ reserve however landing is prohibited on this Island as it is a breeding ground for one of our national treasures, the Tuatara a New Zealand lizard. Fishing around this island is very good, there is deep water right up to the rocks most of the way around. The Island is used as a rounding mark in many of the yacht races in Tauranga.
There is great fishing within 5Nm of the full length of both the Main and Matakana surf beaches during offshore winds in relative shelter.
Tauranga looks forward to seeing you here and helping you with your cruising and refit needs.